The Freedom of a Bicycle. The Effortless Joy of Electric Power.
When Harley-Davidson's founders put power to two wheels and created their first motorcycle in 1903, they changed the way the world moved forever. Now, more than a century later, Serial 1 Cycles, Powered by Harley-Davidson, has created an eBicycle that's designed to change the way the world moves again.
Inspired by the entrepreneurial vision of Harley-Davidson's founders—and the revolutionary impact of their oldest-known motorcycle, affectionately referred to as "Serial Number One—Serial 1 Cycles was created for the sole purpose of delivering innovative eBicycles that make every ride an adventure. Combining Harley-Davidson's world-class product development capability with the agility of a start-up brand, Serial 1 Cycles offers premium eBicycles guided by intelligent, human-centered design and crafted using the most advanced bicycle technology available, to create the easiest and most intuitive way to experience the fun, freedom and instant adventure of riding a pedal-assist electric bicycle.
SERIAL 1 EBICYCLE LINEUP, AVAILABLE FOR PRE-ORDER TODAY!
Stop in to our dealership or contact us to pre-order your Harley-Davidson Serial1 EBicycle at Battle Born Harley-Davidson.
MOSH/CTY: $3,399
Coming Spring of 2021
More Information
RUSH/CTY STEP-THRU: $4,399
Coming Spring of 2021
More Information
RUSH/CTY: $4,499
Coming Spring of 2021
More Information
RUSH/CTY SPEED: $4,999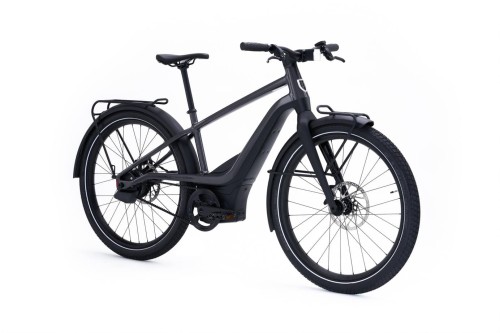 Coming Spring of 2021
More Information
OPTIMIZED HANDLING
Our integrated battery and mid-drive motor centralize mass and lower the center-of-gravity for superior handling; the bike just disappears beneath you.
CLEAN STYLING
Internally routed brake lines, electrical wiring and integrated front-and-rear LED lighting deliver sleek styling.
EASY TO RIDE
With intelligent auto shifting on select models, a maintenance-free belt drive, and self-adjusting hydraulic brakes, you don't have to think about the bike; you can just enjoy the ride.
Contact Us
We would love to hear from you! Please fill out this form and we will get in touch with you shortly.